Ticket to ride UK/ Pennsylvania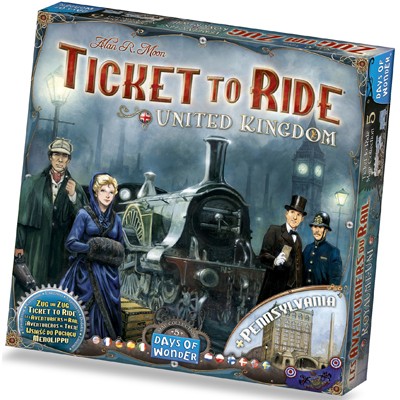 Expansieset voor het bordspel Ticket to Ride en Ticket to Ride Europe. Let op: uitsluitend speelbaar wanneer je het bordspel Ticket to Ride of Ticket to Ride Europe in bezit hebt, want je hebt de treintjes en treinkaarten van dit spel nodig.
Deze expansie bevat plattegronden van het United Kingdom (2-4 spelers) en Pennsylvania (2-5 spelers), tickets en spelregels voor beide plattegronden, nieuwe treinkaarten en techkaarten voor United Kingdom en nieuwe stock share kaarten voor Pennsylvania.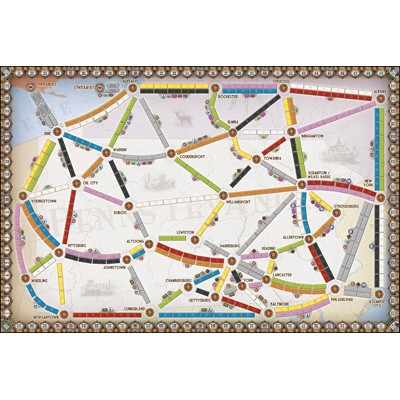 euro 34.95